Jessie – Manager & Technician
Jessie has been in the technology industry for almost 10 years and has been with Tech City Centre since opening day in 2015! She is passionate about her work and loves helping out members of her community. In her spare time, Jessie enjoys playing video games, fishing, spending time with her family and caring for her animals.

Contact Email: help@techcitycentre.com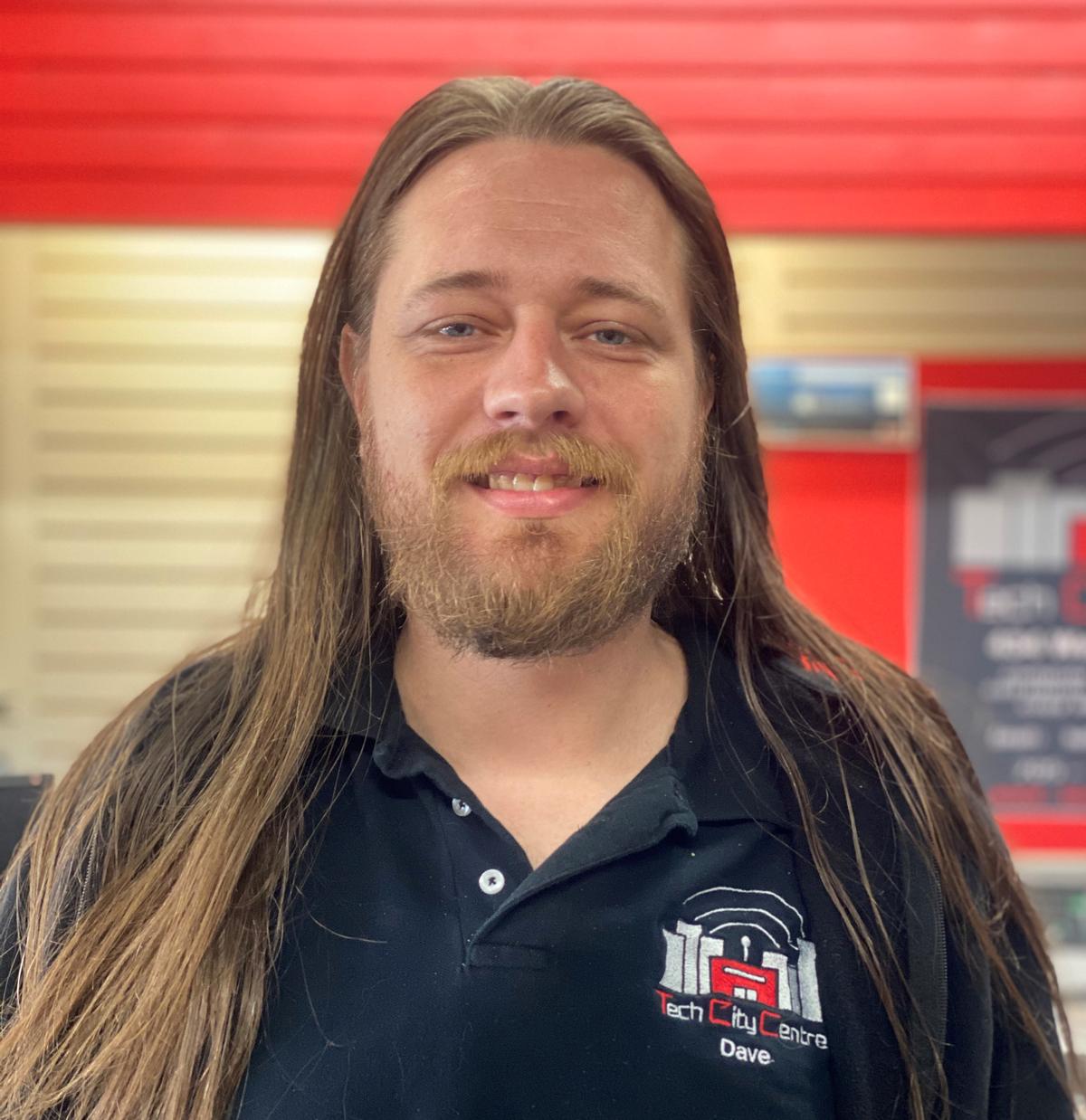 Dave – Technician
Dave has been working with computers ever since he can remember! He's been with Tech City Centre since 2015 and really enjoys the challenge of repairing electronics; his greatest joy at work is when customers are excited when their items are repaired. In his spare time, Dave enjoys playing the ukulele or guitar and playing video games.

Contact Email: help@techcitycentre.com





Every day we do our best to save you from your technology anxieties, while sharing a laugh too. That's just who we are and what we do for you.
We know you want a quick turn around so you can have your stuff back fast. We even offer a Fix my Stuff Warranty.
You can rest assured that your computers and cell phones are not sent away to a third party somewhere else – ALL REPAIRS are completed by our technicians at our store!
We're an innovative, passionate, knowledgeable unit. We treat our customers with respect and enthusiasm.