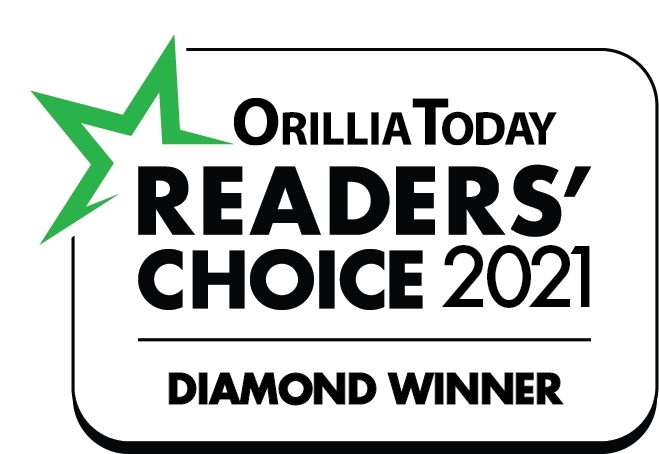 Proud Winner of the Orillia Today's Readers' Choice 2021 Diamond Winner for Computer Repair!
Proud Recipient of the "Three Best Rated" Top 3 for Computer Repair in Orillia Award, 6 years in a row!
As one of the top Computer Repair Shops in town since 2016, we pride ourselves in doing the best job possible! Every day we do our best to save you from your technology anxieties while sharing a laugh too. That's just who we are and what we do for you.
We even offer a Fix my Stuff Warranty Plan available for systems purchased from us, we can even warranty systems purchased from Big Box stores.
Contact our Team for more information here
ALL repairs are completed IN STORE and are NEVER sent out of our shop. You can rest easy knowing that the knowledgeable Techs at Tech City Centre will handle you or your family and friend's items with care.
COMPUTER REPAIR
Leave your computer frustrations behind. Whether you need a virus removed, a wireless network set up, a computer or laptop repaired. Your technician has the expertise to handle your issue quickly and professionally. Your satisfaction is very important to our team!
Cell phone/tablet REPAIR
Tech City Centre is the people's choice to fix your cell phone or tablet. Whether it's not charging or has a broken screen, we can fix it. Contact our Tech's for more information or general help via:

• Facebook: @techcitycentre
• Email: Help@TechCityCentre.com
• Phone: 705-259-7100

Location: 434 West Street North, Orillia ON – L3V 5E8
[In the Plaza with Gung Ho, across from the Fittons & West Plaza beside the KFC/Tim Hortons parking lot]